02-03-2020 | by Rowan Hermes | Ilfa Group
With factoring, outstanding invoices are sold to a factoring company. The factoring company transfers the outstanding amount immediately and then collects the bill with the customer. Leasing is best known for the financing of cars, but can be used for many more things. In general, when leasing, an object is borrowed for a fixed fee. In the case of a financial lease, you become the full owner of the property; in the case of an operational lease, the leasing company remains the owner until the full amount is paid.
There are advantages and disadvantages to each form of financing. In this blog the advantages and disadvantages of factoring and leasing are discussed.
Blog is in Dutch language:
De voordelen van factoring voor ondernemers
Liquiditeit
De factormaatschappij betaalt een groot deel van het te incasseren bedrag meteen uit. Ondernemers hebben dus niet langer het probleem dat debiteuren (te) laat betalen, maar kunnen meteen over het geld beschikken en dit weer investeren in de organisatie.
Kapitaal
Organisaties krijgen door middel van factoring meer kapitaal ter beschikking dan via een banklening. In de regel financieren banken zo'n 50 procent van de uitstaande rekeningen, terwijl het percentage van factoraars veel hoger ligt (70 tot 90 procent).
De nadelen van factoring voor ondernemers
Privacy
Een factormaatschappij neemt bijna de hele debiteurenadministratie over. Hiervoor hebben zij veel inzicht nodig in het financiële plaatje van de onderneming. Niet elke ondernemer voelt zich prettig bij het delen van onder andere jaarcijfers met een externe partij.
Kosten
De organisatie verliest een deel van de marge, een deel van de uitstaande rekeningen zal namelijk naar de factormaatschappij gaan als betaling voor de dienstverlening. Het overeengekomen percentage maakt factoring vaak net wat duurder dan een banklening.
De voordelen van leasing voor ondernemers
Spreiding
Leasing is gekoppeld aan het te financiering object. Per object (denk aan machines, auto's of voorraad) kan een apart contract afgesloten worden, waardoor er meerdere financieringsbronnen ingezet kunnen worden. Daarnaast worden ook de kosten gespreid over een langere periode. Er is geen grote aanschafkostenpost, maar er moet maandelijks betaald worden. Om een nieuw object aan te schaffen hoeft dus niet lang gespaard te worden.
Eigenaar
In het geval van financial lease is de ondernemer meteen eigenaar van het te financieren object. Dit betekent dat er meteen geprofiteerd kan worden van de fiscale afschrijving en de investeringsaftrek. Bij operational lease ligt dit net iets anders, bij deze vorm van leasing blijft de leasemaatschappij eigenaar van het object totdat de laatste termijn betaald is.
De nadelen van leasing voor ondernemers
Contract
Leasing bestaat meestal uit een contract van meerdere jaren dat weinig flexibel is. Het tussentijds openbreken van een contract is vrijwel onmogelijk of erg duur. Dit kan inhouden dat er bij vervanging van een object betaald moet worden over het inmiddels vervangen object én de vervanging. Dit gebeurt bijvoorbeeld wanneer een geleasede machine tijdens de contractduur kapot gaat en vervangen wordt. Hoewel de kapotte machine niet langer gebruikt wordt, moet er nog wel voor betaald worden.
Kosten
Het leasen van een object is duurder dan het object meteen kopen. Ondernemers betalen de leasemaatschappij om de betaling van de aanschafprijs te mogen spreiden.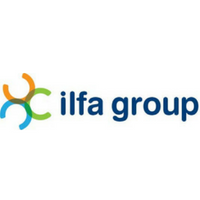 https://treasuryxl.com/wp-content/uploads/2020/03/csl-scaled.jpg
1843
2560
treasuryXL
https://treasuryxl.com/wp-content/uploads/2018/07/treasuryXL-logo-300x56.png
treasuryXL
2020-03-02 07:00:52
2020-02-28 13:36:13
Factoring and Leasing, the Pros & Cons