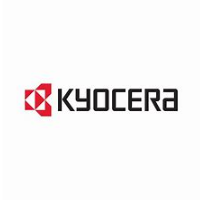 Hoofddorp – Full-time
Are you the one who gets goosebumps out of excitement by talking to people with diverse cultural backgrounds in the EMEA region? Is Treasury and Cash management your cup of tea? If so, you may be the ONE we're looking for.
The Expert Treasury and Cash Management prepares analyses, reviews and validates and reconciles various records, financial reports and statements. The expert gathers financial data and performs financial analyses and reporting (e.g., cash flow, cash pooling in the group, FX, pricing, etc.) to influence business decisions and to drive cross-business initiatives (e.g., Mergers & Acquisitions). He or she has the responsibility to represent financial transactions correctly both internally and externally and ensures strong finance controls. The Expert Treasury and Cash Management is directly interacting with finance members within Kyocera Document Solutions Group in Europe (KDE G) and our Document Solutions headquarter in Japan (KDC).
What does this role entail?
Daily activities:
Is responsible for execution/improvement of all finance transactions ( monitor and update daily cash position, bank booking, balance reconciliation of SAP and bank statement, cash transfer, payments, FX hedging, etc);
Act as the main interface between KDE and Sales Companies and the Kyocera Document Solutions HQ (KDC) in Japan, regarding Cash treasury & FX;
Control and instruct sales companies on cash management in the group (cash pooling and internal credit facility);
Maintenance for system authorization and registrations with banks;
Communicate with external auditors regarding finance activities;
Control Sales Companies (RSM Region) cash flow and all finance/bank activities Plan;
Perform accurate and timely cash flow forecast management (group cash flow in collaboration with the Sales Companies (SC's);
Perform SC performance tracking & analysis;
Forecasting cash flow, exchange gain & loss for coming 3 months and 1 year, etc.;
Communicate with Sales Companies about their reporting and result and flux explanation;
Initiate SC improvement of cash flow and FX with the headquarters in Japan and the SC's;
Main SC account interface to management at KDE & KDC.
Project tasks:
Acts as a business partner to the Sales Company and monitor, and advise on strategies and action plans to keep a healthy cash flow without any problems;
Proactively track & analyse cash flow and FX transactions and make recommendations to improve;
Collaborate and support finance managers and finance teams in Sales Companies to improve cash control and FX;
Transfer best practices across the assigned sales company to stimulate SC development;
Provide KDE senior management with regular cash flow progress and management reports;
Develop a clear understanding of the cash flow statement of the sales company and work with the SC to create fund planning to inform the SC´s performance clearly;
Perform accurate, timely and reliable cash flow forecast management to ensure that KDE is able to consolidate its EMEA performance report;
Support M&A financial modeling.
What do we ask from you?
Education on bachelor level (finance related) + minimum of 5 years of experience in cash management (cash flow and cash pooling) and FX hedging;
Fluency in English, plus other languages (preferred);
The knowledge of IFRS accounting standards and consolidation is a plus;
IT knowledge to utilize BI tool for the reporting and closing;
Able to create cash flow forecast (daily, monthly, yearly);
Ability to collaborate with finance professionals and General Management of KDE SC´s;
Cash pooling enhancement throughout the group;
Process optimization and automation.
Who are you?
You are a proactive and communicative candidate who is able to drive change in your own area of expertise. Your colleagues always give you a thumb up when they talk about your organization and planning skills. Yet, you're flexible. You are proactive, analytical, honest, sincere, and do not shy away from giving thorough advice to finance directors and management. Furthermore, you are confident to work independently and enjoy working with your colleagues/team on shared projects.
What do we offer?
Employees are our most important assets, period. All employees together, with their unique skills and personalities, contribute to the success of our organization. Out of such belief, we offer an extensive and balanced package of benefits:
A great work atmosphere in which we respect and support each other;
The possibility to develop yourself professionally;
A competitive monthly salary;
A 13th-month payment;
An attractive bonus plan which allows you to share in the success of the company and get rewarded for your individual contributions;
A minimum of 27 holiday days;
A premium free pension plan;
Discount on collective long-term disability insurances;
37.5-hours work week (7,5 hours a day, excluding lunch);
Hybrid working model (2 days in the office, 3 days from your favorite corner at home);
€25,- net per month internet allowance;
Commuting allowance for when you come to our office in Hoofddorp;
After the probation period, a budget up to €500,- to set up your home office;
An integrated company philosophy;
And much more….
Do you recognize yourself in this profile? Or do you have any questions? Please reach out to me (Githa van Leeuwen – Recruitment and HR Specialist). I am open to connecting with you. Either send me a private message on LinkedIn, or reach me by phone, or e-mail.
Tel: +31 (0)6 38 71 16 89
E-mail: [email protected]
https://treasuryxl.com/wp-content/uploads/2022/07/Kyocera.png
200
200
treasuryXL
https://treasuryxl.com/wp-content/uploads/2018/07/treasuryXL-logo-300x56.png
treasuryXL
2022-08-01 08:10:25
2022-08-04 12:22:58
Expert Treasury & Cash Management @ Kyocera