27-1-2020 | by Rowan Hermes | Ilfa Group
Our partner ILFA group wrote a blog underlying the phenomenon that doing business in the Netherlands has become increasingly difficult. Based on the Ease of Doing Business Index, The Netherlands scores lower every year, as it becomes more and more difficult for SME's to finance their projects.
Blog is in Dutch language:
De Ease of Doing Business-index wordt gebruikt om economieën met elkaar te vergelijken. Elke economie krijgt op basis van haar prestaties een algemene score en zo ontstaat een ranglijst van landen gebaseerd op het gemak waarmee zaken gedaan kunnen worden. Waar Nieuw-Zeeland en Singapore elkaar al jaren afwisselen als nummer 1 en 2, zakt Nederland steeds verder weg op de lijst. De voornaamste reden is de moeilijkheden die het mkb heeft om aan financiering te komen.
De 'Ease of Doing Business'-index is bedacht door twee economen van de Wereldbank, Simeon Djankov en Gerhard Pohl. De Wereldbank is een gespecialiseerde organisatie van de Verenigde Naties en 's werelds grootste instituut voor ontwikkelingssamenwerking. Hun voornaamste doel is armoedebestrijding en met dat doel voor ogen worden leningen verstrekt aan ontwikkelings- en middeninkomenslanden. Deze leningen worden ingezet voor allerlei ontwikkelingsprojecten, van hervormingen in de gezondheidszorg tot infrastructuur- en milieuprojecten. Voordat leningen worden uitgegeven, moeten ontvangende landen aan strenge eisen voldoen, denk aan het invoeren van anticorruptiemaatregelen en privatisering van de overheid.
Doing Business-rapport
De Ease of Doing Business-index wordt gebruikt om landen onderling te kunnen vergelijken en in te delen. In landen met een lage numerieke waarde, en dus een betere score, zijn de regels voor het doen van zaken beter en meestal simpeler. Daarnaast is er betere bescherming van eigendomsrechten. Uit onderzoek van de Wereldbank blijkt dat het verbeteren van deze regels en bescherming leidt tot verbetering van de economische groei.
Al sinds 2004 wordt jaarlijks een rapport uitgebracht waarin indicatoren van zakelijke regels en eigendomsrechten van landen worden vergeleken, niet alleen ten opzichte van elkaar, maar ook ten opzichte van voorgaande jaren. De algemene score van een land is gebaseerd op het gemiddelde van de 41 subindicatoren van 10 onderwerpen. De onderwerpen zijn:
Starten van een bedrijf
Omgang met bouwvergunningen
Toegang tot elektriciteit
Registratie van vastgoed
Toegang tot financiering
Bescherming van minderheidsaandeelhouders
Betalen van belasting
Handel over de grens
Volgen van overeenkomsten
Oplossen van insolvabiliteit
Daarnaast wordt gekeken naar, maar niet meegenomen in de algemene score, de inzet van werknemers en overeenkomsten met de overheid.
Employing workers (inzet van werknemers) en Contracting with the government (overeenkomsten met de overheid) worden niet meegenomen in de algemene Doing Business-score.
Bron: Rapport Doing Business 2020
Doing Business 2020
Dit jaar is het rapport Doing Business 2020 uitgebracht. Dit rapport, nummer 17 in de jaarlijkse serie, vergelijkt 190 economieën onderling en door de tijd heen. De gegevens zijn actueel tot 1 mei 2019. Alle data zijn terug te vinden op de website en in de rapporten van de Wereldbank.
De grootste algemene conclusie van het meest recente rapport is dat ontwikkelingslanden hun achterstand op ontwikkelde landen aan het inhalen zijn, maar dat het gat nog steeds groot is. Uit de indicatoren blijkt dat er nog veel ruimte is voor ontwikkelingslanden om aan te haken bij de ontwikkelde landen. Waar op gefocust moet worden is te zien aan de scores in de rapporten en dat is de reden dat de Doing Business-rapporten ingezet kunnen worden om beleid te bepalen. Progressie wordt immers gebenchmarkt, uitdagingen worden blootgelegd en positieve ontwikkelingen worden vastgelegd. Daarnaast kunnen ontwikkelingen in andere landen vergeleken worden met ontwikkelingen van de eigen economie. Verder worden per land de grootste hervormingen beoordeeld, sommige maken het makkelijker om zaken te doen, terwijl andere hervormingen het doen van zaken juist moeilijker maken. Zo wordt ook feedback gegeven op de genomen maatregelen.
'Doing business' in Nederland
Nederland staat in het Doing Business 2020-rapport op plek 42 van 190 economieën. Dit is de slechtste positie ooit gemeten voor Nederland. Over de afgelopen 15 jaar staat de Nederlandse economie gemiddeld op plek 29, met in 2020 de slechte positie (42) en in 2008 de beste positie van 21. Ten opzichte van vorig jaar is de positie verslechterd van 36 naar 42.
Hoe lager de lage numerieke waarde, hoe beter de score. 2008 was het beste jaar voor Nederland en 2020 het slechtste.
Bron: tradingeconomics.com
De Nederlandse economie scoort met name slecht op het onderdeel 'Toegang tot financiering' met een 119e plek. Dit is gelijk aan de score en positie van Griekenland en Italië. Misschien wel de belangrijkste reden voor deze slechte score is de afwezigheid van een centraal digitaal kredietregister in Nederland. Een kredietregister laat zien waar leningen geregistreerd staan. In het onderzoek wordt hier veel waarde aan gehecht. Ook een digitaal zekerhedenregister ontbreekt. Nederland loopt hierin achter op andere landen, omdat veel registratie nog op papier wordt gedaan in plaats van digitaal.
Er spelen nog meer factoren, zoals de bancaire monocultuur. De financiële producten die door banken aan het mkb aangeboden worden lijken sterk op elkaar en sluiten niet altijd aan bij de behoeften van het mkb. Veel mkb-bedrijven kunnen daardoor niet bij banken terecht voor financiering. Daarbij is de inzet van alternatieve financieringsvormen (nog) niet groot genoeg om de afname aan bancaire financiering voor het mkb op te vangen.
Al met al genoeg verbeterpunten voor de Nederlandse overheid om hun beleid op aan te passen. Hopelijk kan zo het zakenklimaat in Nederland verbeterd worden en de positie van de Nederlandse economie in Doing Business 2021 weer richting de top 20 gaan.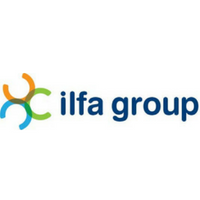 https://treasuryxl.com/wp-content/uploads/2020/01/jace-afsoon-VEXIwDcY1gw-unsplash-scaled.jpg
1846
2560
treasuryXL
https://treasuryxl.com/wp-content/uploads/2018/07/treasuryXL-logo-300x56.png
treasuryXL
2020-01-27 07:00:41
2020-01-27 11:45:58
Doing business in the Netherlands has become increasingly difficult