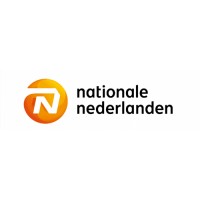 Den Haag – Fulltime
Houd jij van een dynamische omgeving met veel ruimte voor eigen inbreng en houd je van werken in een klein, informeel team met een brede scope aan verantwoordelijkheden? Kom dan helpen de ontwikkeling en het onderhoud aan ons Ambit Quantum (FIS) systeem te optimaliseren.
Deze uitdagende functie op het snijvlak van Business en IT bied je een salaris tussen de €3.000 en €5.850 bruto per maand op basis van kennis en ervaring.
Jouw impact als DevOps Application Engineer Treasury management system(s) bij NN Bank
Samen met je collega's van het scrumteam (TOPS Team) ben je verantwoordelijk voor de optimalisatie en het beheer van onze applicatie Ambit Quantum (FIS). Deze applicatie ondersteunt de afdelingen Finance, Risk en Treasury, bij het verwerken en rapporteren van transacties. Daarnaast is het TOPS Team verantwoordelijk voor alle externe connecties vanuit Ambit Quantum (FIS) zoals bijvoorbeeld Bloomberg en SWIFT. De wens is om het maximale uit het systeem te halen voor onze stakeholders. Hiervoor voeren wij regelmatig upgrades uit en hebben wij frequent overleg met de leverancier FIS. Als scrumteam werken wij met de Agile Way of working.
Vanuit jouw ervaring als DevOps Application Engineer denk je mee aan slimme en veilige IT-oplossingen voor gebruikers. Je wilt continu verbeteren om de applicaties flexibel, schaalbaar en betrouwbaar te houden. Als team vinden wij het belangrijk steeds waarde toe te voegen en daarmee de juiste producten te leveren aan onze stakeholders. Dit doen wij door met onze stakeholders in gesprek te gaan over waar ze behoefte aan hebben of waar ze tegenaan lopen. Dit kan zijn handmatige werkzaamheden automatiseren of dat er bijv. behoefte is aan meer of andere gegevens. Wij zijn naast engineer ook graag de consultant waarin we meedenken met onze stakeholders en kunnen adviseren over de mogelijkheden die er zijn.
Wat je gaat doen
Optimalisatie en beheer van onze applicatie Ambit Quantum (FIS)
Ondersteunen van de gebruikers van Finance, Risk en Treasury in reguliere processen en testen
Continu verbeteringen en automatisering van processen doorvoeren
Met wie je werkt
NN Bank hanteert een Agile/Scrum werkwijze. Je komt te werken in ons kleine, informele DevOps scrumteam, bestaande uit vijf mensen. Als experts op het gebied van data-analyses, business-analyses, IT en applicatiebeheer, brengen we samen Ambit Quantum (FIS) naar een hoger niveau. Hiervoor werken we intensief samen in sprints van twee weken en bespreken we dagelijks de status tijdens onze stand-up. Door de verschillende specialismen leren we veel van elkaar.
Wat je meebrengt
Je brengt heel veel enthousiasme en bent een teamplayer in hart en nieren. Je bent proactief of zoals het vaker wordt genoemd: zelf startend. Je hebt analytisch inzicht, probleem oplossend vermogen en ervaring met automatiseren. Daarnaast bezit je:
>2 jaar ervaring op het beheer van applicaties, bij voorkeur FIS Treasury and Risk Manager – Quantum Edition – formerly Ambit Quantum (FIS)
Ervaring met Treasury producten en betalingssystemen zoals SWIFT en het maken van externe koppelingen met bijvoorbeeld Bloomberg of Swift is een echte pré
Kennis van ITIL processen of Agile werken worden we blij van
Blijf je ontwikkelen
Wij vinden het belangrijk dat jij je kunt blijven ontwikkelen. We geven je de ruimte en het vertrouwen om te groeien in je carrière en als mens. Wij helpen je hierbij met:
Volop training- en opleidingsmogelijkheden in ons Learning & Development Centre
Een groot (internationaal) netwerk van collega's die graag hun kennis met je delen
De autonomie om je eigen ontwikkelroute te bepalen
Arbeidsvoorwaarden die bij jou passen
Jij bent meer dan alleen een collega en dat snappen we bij NN heel goed. Je hebt verschillende rollen in het leven en daar horen keuzes bij. Wij stellen je in staat arbeidsvoorwaarden te kiezen die voor jou belangrijk zijn. Denk aan het bijkopen van extra vakantiedagen en flexibele werktijden. Je maakt met je leidinggevende en collega's afspraken over tijd- en plaats onafhankelijk werken, zodat je je werk-ritme aan kunt passen aan je privé-wensen. Ook (voorlopig online) sportlessen en thuiswerkvergoe-dingen voor internet en een goede werkplek horen daarbij. Daarnaast krijg je bij ons:
Salaris tussen €3.000 en €5.850 afhankelijk van jouw kennis en ervaring
Collectieve pensioenregeling met een eigen bijdrage van slechts 6%
194,4 verlofuren op basis van een werkweek van 36 uur (dat zijn 27 vakantiedagen bij een werkweek van 5 dagen) en één Diversiteitsdag
13de maand en vakantiegeld wordt maandelijks uitbetaald bij je salaris
NS Business Card 2e klas, waarmee je 7 dagen per week onbeperkt kunt reizen. Reis je liever met eigen vervoer? Dan kun je de gemaakte zakelijke- en woon-werk kilometers declareren
Vanwege Covid-19 werken NN collega's nog grotendeels vanuit huis en bereiden we ons voor op de combinatie van thuis (of elders) en op kantoor werken. De officiële standplaats van deze functie is Den Haag.
Word jij onze nieuwe collega?
Ben jij enthousiast over deze vacature en denk je dat je goed past in het team en bij NN? Dan nodigen wij je uit om te solliciteren. Wij zijn erg benieuwd naar wie jij bent, wat jou beweegt en wat jij kunt bijdragen in deze functie bij NN.
Solliciteer direct!
Maak jij onze beheerprocessen safe & secure met de nodige automatisering? Dan maken we graag kennis met je. Upload je cv via de solliciteerbutton.
Heb je nog vragen over de vacature of de procedure? Bel of stel je vraag via WhatsApp aan Dorien Balster via 06 22602497 of aan Nora Sanoussi (Recruiter) via 06-247 44 342 of [email protected] REQ2675316
https://treasuryxl.com/wp-content/uploads/2016/04/Logo-Nationale-Nederlanden-500x500-e1468925605807.jpg
200
200
treasuryXL
https://treasuryxl.com/wp-content/uploads/2018/07/treasuryXL-logo-300x56.png
treasuryXL
2022-01-11 14:10:54
2022-01-11 14:10:54
DevOps Application Engineer Treasury management system(s) @ Nationale Nederlanden