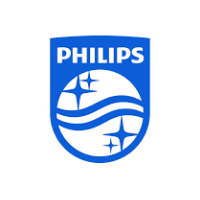 Amsterdam – Full-time
Philips Domestic Appliances business is a global leader with EUR 2.3 billion sales in very successful home products, kitchen appliances, coffee and garment care.
By joining Philips Domestic Appliances as a Group Treasury Senior Analyst you will operate in the playfield between Treasury areas, other Finance streams, IT, business and external partners, therefore this role requires not only a sound knowledge and experience within treasury processes, specifically related to payment processing & banking, but also Treasury IT systems (mainly SAP FSCM), combined with Project/Change management skills and continuous improvement mind set.
You are responsible for:
Identify, monitor and manage financial risk (including ways to minimize and centralize it), structure financial risk solutions and deal execution
Execute foreign exchange hedges and optimize hedging and transaction costs
Effectively manage cash positions to optimize investment opportunities in conjunction with Group Treasury Cash & Risk Manager
Partner with internal business partners including Accounting, FP&A and Tax teams to drive higher hedge effectiveness
Forecast cash positions and liquidity needs in partnership with various Treasury & other finance functions
Perform ad-hoc analyses for management to assess hedge effectiveness and provide recommendations
Understand and adhere to strict compliance, security, financial control and regulatory requirements
Support and facilitate Regulatory, Financial audit requests
Resolve operational queries and escalations when process/operational issues arise
Support internal and external customers/counterparties as part of centre of expertise related to Treasury operational processes
Work closely with other Treasury colleagues, at center and regional teams in order to meet company targets
Responsible for working with IT on unresolved/escalated system issues, support in systems implementations/upgrades and user testing
Recommend & lead implementation of improvements to processes & systems to help maximize efficiencies, reduce costs and minimize risks
Drive efficiency of day to day operations, exploring automation and transformation opportunities
Support integration of acquired entities into Treasury global systems and processes
You are part of
You will be part of the Philips Domestic Appliances Group Treasury hub, which is a well advanced, using latest technologies and perceived best in class compared to other large global companies. Is also a very international oriented team who supports not only the Head of Treasury but also other Finance functions, business & markets across the globe.
The team is responsible for the all the Treasury business processes and operational activities ranging from In House bank, Middle office and Bank Account Management as well as Risk & Cash Management and Corporate Finance.
To succeed in this role, you should have the following skills and experience:
Bachelor/Master finance education with at least 5 years' relevant experience
Knowledge and working experience in Treasury or Finance, preferably in another corporate Treasury foreign exchange risk or Cash management department
Strong analytical, financial modeling and problem solving skills. Must be a critical thinker with attention to details who can seek innovative solutions to complex business/technical issues
Self-starter with the ability to multi-task, prioritize multiple objectives and work under time-sensitive deadlines
Strong team ethic and critical mindset are essential
Demonstrated participation in large, complex projects involving cross-functional teams
Must be motivated to work hard in a fast paced and demanding environment.
Excellent command of English (both verbal and written)
Critical mind set with focus on improvements and innovations- LEAN
Operational knowledge of SAP and FX trading platforms
Experience in extracting and analyzing data from systems with strong complementary excel and financial modeling proficiency
In return, we offer you
A meaningful career, with new challenges in our dynamic organization, working in an encouraging multinational and multicultural environment. We are happy to provide you with this opportunity to work with new technologies. You will be surrounded by passionate and committed, colleagues who share your ambition to create outstanding customer experiences. Your work will be ambitious and full of opportunities for growth. Variety and challenge will be part of your daily routines.
Why should you join Domestic Appliances?
Philips' Domestic Appliances business is a global leader with EUR 2.3 billion in sales in 2019 in kitchen appliances, coffee, garment care and home care appliances, with successful products such as the Airfryer, Perfect Care Steam Generators, Automatic Coffee Machines with LatteGo and SpeedPro Max Aqua vacuum cleaner, and many more that are used by millions of people every day across the world.
In January 2020, Philips announced that it would be considering new ownership options for Domestic Appliances, as it is not a strategic fit for the company's future as a health technology leader, and committed to finding the right home for the business to ensure that it is set up for continued success serving customers, leveraging the Philips brand and driving growth across the markets that it serves.
In its 128-year history as a leading innovator, Philips has had to reinvent itself a number of times to remain competitive. This has involved several high-profile divestments, resulting in the company's successful track record in managing complex change of this scale. Such transformations offer unique opportunities for employees to 'make their mark' and gain expertise in a specific and dynamic environment – those who can deliver results while navigating and contributing to changes will gain unique skills and perspective that will prove valuable for the rest of their careers.
https://treasuryxl.com/wp-content/uploads/2020/12/Ontwerp-zonder-titel-2020-12-28T135021.152.png
200
200
treasuryXL
https://treasuryxl.com/wp-content/uploads/2018/07/treasuryXL-logo-300x56.png
treasuryXL
2021-01-12 16:33:40
2021-01-12 16:33:40
DA - Group Treasury Sr. Analyst (Cash & Risk) @ Philips