14-10-2021 | treasuryXL | Xe
This is the last part of XE's '9 Mistakes Your Business Should Avoid' journey. We have reflected upon Currency risk mistakes that companies worldwide often make. It is important to learn from these mistakes in order to avoid them. The message of this manual is that paying attention to foreign currency can deliver benefits ranging from increased value to better Risk management. To reap the benefits, it is important to work with a currency provider who understands what you need and who can help you achieve your goals. It is possible that your current currency provider can provide that, but if you don't look around you won't know if it might be better.

"Aandacht besteden aan vreemde valuta kan veel voordelen opleveren, variërend van meer waarde tot beter risicobeheer."
Niet rondkijken naar alternatieve valutaservices is dan ook een enorme fout. Het is mogelijk dat u daardoor betere koersen misloopt, geen gebruik kunt maken van diensten waarvan u het bestaan niet kende en valuta niet strategisch kunt benaderen zoals zou moeten als praktijk en beleid een afspiegeling zouden moeten zijn van uw handelsomgeving. Ga er niet van uit dat de diensten die uw bank verleent, van het niveau en de kwaliteit
zijn die u nodig hebt. Het is gemakkelijk om bij uw bank te blijven en de zekerheid te hebben van een vertrouwde provider. Maar uw bank kan wellicht niet dezelfde verscheidenheid aan valutadiensten bieden als een gespecialiseerde provider die alleen vreemde valuta doet. Dat wil niet zeggen dat u de hype van concurrerende providers moet volgen. Als bijvoorbeeld een koers te goed klinkt om waar te zijn, dan is dat ook vrijwel zeker het geval. Wees ook sceptisch als providers u aanmoedigen om te gaan speculeren op valutamarkten of u ervan proberen te overtuigen dat ze koersschommelingen kunnen voorspellen.
Het klinkt misschien tegenstrijdig, maar de beste hedgepositie is degene die geen voordeel oplevert: een verzekering die u afsluit voor het ergste geval, terwijl u hoopt op het beste, namelijk dat de valutamarkten niet in uw nadeel bewegen. In werkelijkheid biedt zelfs een geslaagde hedge slechts wat meer tijd. Wat u nodig hebt, is een provider die de tijd neemt om erachter te komen wat de specifieke eisen van uw bedrijf zijn in plaats van een standaardservice te bieden. Competitieve koersen spelen natuurlijk een rol bij uw zoektocht, maar moeten zeker niet uw enige overweging zijn. U hebt een provider nodig die een oplossing op maat kan ontwikkelen die aan al uw eisen voldoet en u kan helpen om uw toekomstige risico effectiever te beheren. Neem met minder geen genoegen.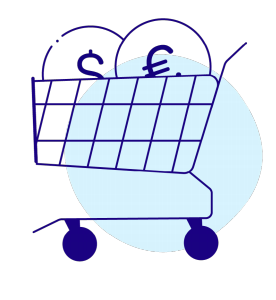 https://treasuryxl.com/wp-content/uploads/2021/08/take-scaled.jpg
1469
2560
treasuryXL
https://treasuryxl.com/wp-content/uploads/2018/07/treasuryXL-logo-300x56.png
treasuryXL
2021-10-14 07:00:20
2021-10-12 13:09:59
#9 Not Searching For Alternatives