| 31-3-2021 | François de Witte | treasuryXL |
Internationaal zaken doen is onvermijdelijk verbonden met financiële risico's. Hoe kunt u wisselkoersrisico's op een verantwoorde wijze beheren?

Omschrijving
Weet u hoe verantwoord moet omgaan met wisselkoersrisico's? Het antwoord geenszins éénduidig … Maar wat zeker is, is dat goede beslissingen beginnen bij een concrete inschatting van dit risico.
Assessment van uw wisselkoersrisico's
Het is belangrijk om uw risico's te identificeren en te kwantificeren. Koopt of verkoopt u in vreemde munten? Welke klantenrisico's hebt u? Hebt u investeringen of leningen in vreemde valutas? En wat met andere cash flow risico's? U moet beslissen in welke mate deze risico's kunnen worden vermeden en of ze aanvaardbaar zijn.
Actieplan
Dan blijft de belangrijke vraag natuurlijk welke acties u neemt nadat uw situatie in kaart is gebracht. Worden de risico's getransfereerd naar derden? Worden de risico's ingedekt door verzekeringen of andere wisselkoersinstrumenten. Om de juiste verantwoorde beslissingen te nemen, moet u beschikken over het inzicht in deze verzekerings- en indekkingstechnieken. Hoe organiseert u een performante controle, opvolging en rapportering van de risico's?
Voor wie is deze opleiding bestemd?
Deze module richt zich tot bedrijfsleiders, alsook alle financieel verantwoordelijken, treasurers, leden van het treasury team, controllers, financieel adviseurs, accountants, relatiegelastigden ondernemingen bij financiële instellingen.
Voorkennis
Financieel basisinzicht en ervaring met financiële transacties is vereist. Voelt u zich hier nog onvoldoende mee vertrouwd dan kan u voorafgaand de opleidingsmodule 'Cash- en werkkapitaalbeheer' volgen.
Bijkomende info
Dit programma komt in aanmerking voor 6 uur permanente vorming ITAA.


Programma
1. Financieel risico management: algemeen
Definitie
Identificatie, kwalificatie en kwantificatie van de risico's
Risico tijdslijn
Verzekerings- en indekkingstechnieken: instrumenten
Risico politiek: strategie en tactiek
Risicomanagement: procedures, opvolging, controle en rapportering
2. Wisselkoersrisico's
De financiële markten – algemeen
Type exposures: transactie, boekhoudkundig en economisch
Natuurlijke indekkingen
Interbancaire markt versus futures
Instrumenten voor de indekking van de wisselrisico's
FX: Spot (contante) indekking
Forward (termijn) indekking
Currency swaps
Valuta-futures
Valuta-opties
Contractuele aspecten – ISDA documentatie
Bancaire aspecten: risicoweging
Regulering
Boekhoudkundige aspecten
Aanbevelingen
Case study in groep


Lesdata
| Datum | Startuur | Einduur |
| --- | --- | --- |
| maandag 19/04/2021 | 09:00 | 12:00 |
| maandag 26/04/2021 | 09:00 | 12:00 |
| Data onder voorbehoud van eventuele wijzigingen | | |
Meer informatie en inschrijven:
Klik Hier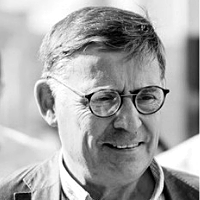 https://treasuryxl.com/wp-content/uploads/2021/02/1613480360794.jpg
249
800
treasuryXL
https://treasuryxl.com/wp-content/uploads/2018/07/treasuryXL-logo-300x56.png
treasuryXL
2021-03-31 12:01:54
2021-03-31 12:19:36
Beheer van wisselrisico's | Indekken of niet?