23-06-2020 | Olivier Werlingshoff | treasuryXL
Our Expert Olivier Werlingshoff specializes in the following fields:
His focus is to help the business improve their working capital and cash management processes to release trapped cash, to reduce costs and to be "in control". Get to know him better:

We asked him 9 questions, let's go!
1. How did your Treasury journey start?
After working at banks as cash management consultant for several years I was asked to set up a treasury department at a corporate.  The company was a combination of retail, real estate and development and active in the whole of Europe. Besides the set up of a new department they also wanted to optimize different working capital processes and increase the cash awareness. Coming from banks this was a total different environment. Instead of telling companies how to optimize their working capital, I had to do it myself together with different departments. My sales experience helped me to increase the internal cash awareness and to promote optimization of working capital processes.
2. What do you like about working in Treasury?
Treasury is the oil in organizations where all cash related departments comes together. By optimizing those processes you can get a grip on your cash, decrease risks and release trapped cash.
3. What is your Treasury Expertise?
Operational cash management, liquidity forecast (direct- indirect), risk management, (international) bank account structure,  cash pooling, working capital optimization.
4. Do you have examples of risk mitigation, creation of opportunities and/or cost savings?
Yes, a lot of cost savings examples and also release of trapped cash. Decrease bank transfer pricing, introduction of new payment methods to increase the turnover, implementation of cash pools and optimize working capital processes to release trapped cash to mention a few.
5. What has been your best experience in your treasury career until today?
By showing the benefits of treasury to colleagues by increasing the cash awareness. By doing so, new ideas comes out of the organizations itself and are more easy to implement.
6. What has been your biggest challenge in treasury?
The implementation of a new payment system in a complex organization. You have to focus on stakeholder management and get the operational department behind you with support of the board members.
7. What's the most important lesson that you've learned as a treasurer?
Treasury is a supporting function. You have to help other departments and the CFO to achieve their targets.
8. The coronavirus is undoubtedly an unprecedented crisis. In general, can you elaborate on the impact this virus has on treasury from your perspective?
In a lot of sectors the sales dropped due to the Corona lock-down. Companies need to have a clear view on their cash and be able to pay their invoices on time. Forecasting is more than ever very important and key to be able to forecast funding needs on time.
9. What is your best advice for businesses without a Treasurer?
Not all companies need a dedicated treasurer. Controllers need to have more focus on cash related items and risks (liquidity, FX, Interest and audit). Furthermore it will be good for controllers to focus more on forecasts instead of the reporting of past activities.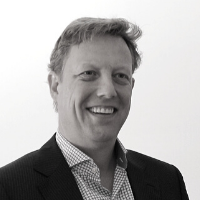 Owner at WERFIAD | Working Capital | Cash Management |

Does your business need support in Treasury or a Treasury QuickScan?
https://treasuryxl.com/wp-content/uploads/2020/06/Interview-5.png
200
200
treasuryXL
https://treasuryxl.com/wp-content/uploads/2018/07/treasuryXL-logo-300x56.png
treasuryXL
2020-06-23 07:00:03
2020-06-15 12:17:54
Meet our Experts - Interview Olivier Werlingshoff