|09-05-2018 | Douwe Dijkstra – Fastned- Het Financieele Dagblad |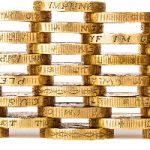 Hoe interessant is beleggen in bedrijfsobligaties met een hoge rente? Hoe aantrekkelijk is deze financieringsoptie voor ondernemingen? Wij  hebben onze experts Douwe Dijkstra en Pieter de Kiewit om een kort commentaar gevraagd naar aanleiding van de obligatie uitgifte van Fastned.
Op de site van Fastned was begin december 2016 te lezen:
'U kunt nu investeren in Obligaties Fastned met 6% rente'. Later in de maand ging de tekst verder: 'We zijn verheugd u te kunnen mededelen dat Fastned de inschrijving is gestart voor de uitgifte van obligaties. De obligaties hebben een looptijd van 5 jaar en keren per jaar 6% rente uit. Dit is een mooie kans om (verder) te investeren in de groei van Fastned en een duurzame wereld.'
Vervolgens werden de belangrijkste kenmerken van Obligaties Fastned genoemd.
Dat de obligaties zeer gewild waren blijkt vandaag. Op de site van Fastned verschijnt nu een tekst dat alle obligaties geplaatst zijn. En Fastned vervolgt:
'Gezien de grote interesse in obligaties Fastned zijn er zeker voornemens om binnenkort nog een uitgifte te doen.'
In het Financieele Dagblad kon men op 6 december een Bartjens commentaar lezen over de Fastned obligaties:  Het principe is simpel: een wankel bedrijf leent geld. Beleggers willen de relatief grote kans op wanbetaling gecompenseerd zien met een behoorlijke vergoeding: dus een hoge rente. In de VS zijn junkbonds populair, hier is het een kleine markt. Maar deze week is er weer een onvervalst speculatieve obligatie uitgegeven. Fastned. Het bedrijf dat een Europees netwerk van snellaadstations voor elektrische auto's bouwt, leende € 2,5 mln. De lening heeft een looptijd van vijf jaar. De couponrente is 6%. Ter vergelijking: de Nederlandse Staat (superveilig) leent voor vijf jaar tegen 0%, Shell (behoorlijk veilig) leent voor vijf jaar tegen een coupon van 1,25% en Gazprom (Russisch, iets minder veilig) leent in Zwitserse frank voor vijf jaar tegen 2,75%. De 6% van Fastned impliceert dus behoorlijke risico's. Het bedrijf is klein, jong en verlieslatend. Het heeft geen reserves en een negatief eigen vermogen, zo blijkt uit het prospectus. Maar goed, 'de cost gaet voor de baet uyt' en juist nu moet Fastned investeren.'
Expert Douwe Dijkstra vult hierop aan:
Voor beleggen in Fastned obligaties geldt hetzelfde als voor elke andere investering. Het rendement is omgekeerd evenredig aan het risico. Zolang niemand weet of de koers van aandelen Koninklijke Olie omhoog of naar beneden gaan, weet zeker niemand of beleggen in een 6% obligatie van Fastned achteraf wel of geen goede investering zal blijken te zijn geweest. Het lijkt mij enkel aantrekkelijk voor beleggers die wel een gokje durven te wagen met een te overziene inzet die ze wel kunnen missen. Of voor beleggers met een ideologische wereldvisie. Vorige week las ik in een ander artikel nog dat die investeerders met een loep gezocht moeten worden.
En Pieter de Kiewit zegt:
Investeren in start-ups gaat mijns inziens gepaard met een andere investeringsanalyse dan in volwassen ondernemingen. Daarbij is de 'groene factor' voor vele beleggers reden anders naar een onderneming te kijken. Dit is bijvoorbeeld heel zichtbaar bij Tesla. Persoonlijk vraag ik me af of een avontuurlijke investeerder in dit geval niet beter een equity investering kan doen.
Vanuit Fastned perspectief kan ik, met hun vertrouwen in hun business case, begrijpen dat ze liever obligaties uitgeven dan nieuwe aandelen..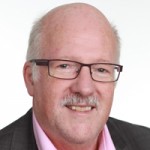 Owner of Albatros Beheer & Management
https://treasuryxl.com/wp-content/uploads/2018/05/Money-Pile.png
200
200
treasuryXL
https://treasuryxl.com/wp-content/uploads/2018/07/treasuryXL-logo-300x56.png
treasuryXL
2018-05-09 09:00:25
2020-07-02 14:43:44
Best read articles of all time - Beleggen in obligaties met een hoge rente - een bespiegeling