10-08-2021 | treasuryXL | EcomStream |
treasuryXL are delighted to share the interview with Founder and Managing Director of EcomStream, Ramon Helwegen.

EcomStream is an independent consultancy and is specialized in optimization of online, omnichannel and marketplace payment solutions, and optimization of checkout flows.
Meet Ramon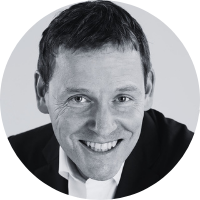 treasuryXL are delighted to share the interview with Founder and Managing Director of  EcomStream, Ramon Helwegen. Ramon has over 20 years of experience in E-Commerce, Online Payments and IT Managed Services outsourcing at organizations such as: Verizon, GlobalCollect (Ingenico e-payments), EMS (ABN AMRO/Fiserv) and Newgen.
Ramon has then founded EcomStream in 2017. A consultancy specialized in adding value by assessing the client's checkout and payment solution, to sell more and pay less. For online, omnichannel and marketplace businesses.
International corporates (B2C & B2B) and Twinkle100 is the main target market. Clients include: Bax Music, Kwantum, Leen Bakker, Staples Solutions and vidaXL.
Let's wait no longer and take the deeper dive with Ramon and his personal story about EcomStream. We asked him 8 interesting questions, let's go!
INTERVIEW
1. What is the main goal of EcomStream?
EcomStream has been founded in 2017 and provides optimization services in the field of payment and checkout for online, omnichannel and market places. Both functionally and from a cost perspective. The goal is to provide clients the opportunity to sell more at lower costs.
Many times a client is not fully aware of optimization features that can be provided by their existing providers. This is often low hanging fruit. I also make sure that clients get value for money by benchmarking and renegotiating their rates and fees. Furthermore I'm often asked to optimize the end-to-end checkout flow to make sure the risk of drop offs is reduced to a minimum, and conversion is optimized.
2. Why are clients choosing for your services?
Assurance. Clients never have to worry again about having the best deal and set-up regarding cost and conversion, and often the service is performed on a no-cure no-pay basis.
3. What would be the biggest benefit for clients when working with EcomStream?
The payment market is very dynamic and todays knowledge gets outdated quickly. With EcomStream clients have access to up-to-date knowledge and expertise, just when they need it, and are assured of having the best deal (costs and features) with their providers at all times.
4. What client profile benefits from your services?
Rule of thumb says that most value can be generated for clients in online, omnichannel or market places, who have established mature volumes for a few years already. Clients within the Twinkle250 rankings or large corporates in B2B with direct distribution models would benefit greatly. But frankly, every merchant is very welcome to have a chat to see where I can help.
5. What is the common ground between treasury and EcomStream?
Many of the decision makers that I work with are from treasury departments. However not every treasurer understands payments, fintech, checkout and conversion as much as they would like to. Treasurers are often challenged by other stakeholders in the company to come up with cost savings or additional features, or they are pro-actively looking for opportunities to improve their KPI's. I'm there to help them and to deliver.
6. What has been your biggest challenge with EcomStream so far?
When managing your own business you don't have the luxury where you can rely on a large established corporate, with an enormous historical track record, that backs you up. This can be challenging. Especially when getting trust and commitment from the stakeholders and decision makers at a client side, it is your own performance that counts, for each and every project, time and time again.
7. What has been your best experience since the start of EcomStream?
First of all the strength lies within the fact that EcomStream operates an independent business model. I only work for merchants, so there are no projects taken onboard for providers or other parties in the value chain. There is never a conflict of interest but always a full commitment to the merchant.
Furthermore, I'm very pleased that I have received quite some positive work references from clients. Together with an explanation of the merchant business case, these are showing on the website.
8. What will the future hold for EcomStream?
Direct (online) distribution models are getting mainstream more and more. For B2C companies but also for B2B. Often these companies originate from traditional business models and evolve towards digital / omnichannel companies with business challenges they were not aware of before. EcomStream is there for them to unlock opportunities in the field of payment and checkout optimization, so they can sell more at lower costs.
Contact EcomStream directly
Curious to know more? Ramon Helwegen is happy to tell you more about EcomStream and his experience. Contact him directly via [email protected]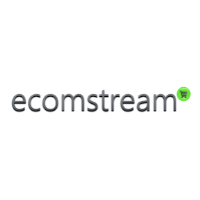 https://treasuryxl.com/wp-content/uploads/2021/08/Partner-Interview-Series_Featured-Image-EcomStream.png
200
200
treasuryXL
https://treasuryxl.com/wp-content/uploads/2018/07/treasuryXL-logo-300x56.png
treasuryXL
2021-08-10 08:44:24
2021-08-10 08:51:33
Partner Interview Series: Ramon Helwegen of EcomStream, specialized in optimization of online payment solutions