23-03-2021 | Ilfa |
Binnen een bedrijf is van alle financiële KPI's de cashflow de meest zuivere vorm waarmee de prestaties van het bedrijf gemeten en beoordeeld kunnen worden. Daarom moet de cashflow, en specifiek de forecast van de cashflow, het centrale aandachtspunt zijn binnen de financiële huishouding van elk bedrijf. Ilfa kan inzicht en vooruitzicht creëren met Treasury365, wat een positief effect zal hebben op het hele bedrijf.
Arnoud Doornbos is een treasury specialist die jarenlange ervaring als treasury adviseur combineert met ondernemerschap op de financiële markt. Hij is in staat hoogwaardige oplossingen aan te dragen die passen bij de wensen van de klant en de behoeftes van de organisatie. In dit stuk legt hij uit wat het belang is van cashflow forecasting.
‍Wat is een cashflow?
Cashflow is een term in de bedrijfseconomie waarmee de in- en uitstroom van liquide middelen bedoeld wordt. De netto cashflow is het verschil tussen de instroom (oftewel de ontvangsten) en de uitstroom (de uitgaven) gedurende een bepaalde periode of voor een bepaald project.
Wat maakt de cashflow zo belangrijk?
De meest zuivere manier waarop de prestaties van een bedrijf gemeten en beoordeeld kunnen worden is via de cashflow, maar de cashflow dient meer doeleinden, waaronder:
De kracht om meer cash te genereren. Als een bedrijf in staat is om inzicht in en onderbouwing van de cashflow te verstrekken richting investeerders en kredietverstrekkers ontstaat er ruimte voor nieuwe investeringen.
Het tijdig signaleren van zwaktes, risico's en frauduleuze handelingen. Het nauwlettend volgen van ontwikkelingen van de cashflow geeft veel inzicht, zeker in coronatijd waarin veranderingen zich snel opvolgen.
Inzicht in de waarde van de onderneming. Waar winst een boekhoudkundige mening is, is cashflow echt een feit.
‍Cashflow forecasting
Liquide middelen, 'cash', is als zuurstof voor een bedrijf. Zonder een constante aanvoer van cash kan het bedrijf niet overleven. Een negatieve cashflow forecast is een duidelijke indicator dat het voortbestaan van het bedrijf mogelijk in gevaar is. Dit geld ook voorsnelgroeiende bedrijven. De problemen als gevolg van ondermaats cashflowmanagement kunnen bij de uitbreiding van het bedrijf groter worden.
Een positieve cashflow forecast daarentegen stelt een bedrijf eenvoudiger in staat om te investeren in bijvoorbeeld overnames, vaste activa en innovatie. Kortom, een betrouwbare cashflow forecast is een must-have voor elke bedrijf.
Tegelijkertijd zijn we er ons ook van bewust dat de toekomst niet te voorspellen valt. Wel kunnen we ons zo goed mogelijk voorbereiden op de toekomst. Gezien de noodzaak en het belang van een betrouwbare cashflow forecast zou elk bedrijf hier volledige aandacht aan moeten geven.‍
Een treasury afdeling voor elke mkb'er
Grip hebben op uw cashflow, inzicht in waar u vandaag én in de toekomst staat en een goede planning, dat zorgt voor duidelijkheid en rust bij uzelf en andere stakeholders. Op deze manier wordt het nemen van beslissingen ook makkelijker.
Ilfa kan hierbij helpen door een solide treasury op te zetten zonder dat hiervoor een fulltime kracht aangenomen hoeft te worden. Dankzijde hybride opzet van Ilfa's Treasury365 kunnen ondernemers beschikken over een online omgeving waarin liquiditeitsprognoses en rapportages gemaakt kunnen worden. Daarnaast krijgt u toegang tot het netwerk en de kennis van Ilfa met persoonlijk advies en ondersteuning door een vaste treasurer.
Treasury365 werkt volgens een vaste formule:
‍
‍
De 1 + 2 + 3 = Treasury365 formule van Ilfa maakt van treasury een flexibele, passende dienstverlening. Met uw eigen vaste treasurer, een professioneel treasury-managementsysteem en, indien gewenst, snel toegang tot het wijdverbreide netwerk van Ilfa. Deze formule biedt u altijd direct inzicht in uw actuele financiële positie, uw verwachte liquiditeitsontwikkeling en heeft u toegang tot kennis, ervaring en netwerk. Daarom beloven wij: Treasury365 geeft maximaal grip.
Uw Ilfa treasurer kan helpen bepalen op welke gebiedenverbeteringen en besparingen kunnen worden gerealiseerd, zoals bijvoorbeeld het initiëren van periodieke kasstroom prognoses. Hiermee kunt u het moment zien aankomen waarop een kastekort kan optreden, zodat u tijdig extra leningen kunt afsluiten of andere passende maatregelen kunt nemen.
U zult in staat zijn uw kasstromen te voorspellen en te bepalen welke acties nodig zijn om de kaspositie gezond te houden. Het betekent ook dat geleidelijk aan kasreserves opgebouwd kunnen worden. Hiermee krijgt het bedrijf een buffer en bent u beter bestand tegen mogelijke toekomstige tegenvallers.
Kijk voor meer informatie over Treasury365 of Ilfa op treasury.ilfa.nl/liquiditeit of neem contact op via [email protected] of +31 85 130 26 55.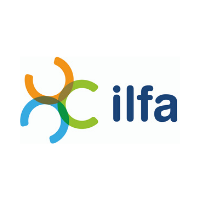 Rowan Hermes
[email protected]
085 – 130 26 55 (general number)
treasury.ilfa.nl (In Dutch)
https://treasuryxl.com/wp-content/uploads/2021/03/cashflow-f.png
200
200
treasuryXL
https://treasuryxl.com/wp-content/uploads/2018/07/treasuryXL-logo-300x56.png
treasuryXL
2021-03-23 07:00:31
2021-03-19 08:28:06
Cashflow forecasting: a must-have for every organisation (Dutch item)