Banks are increasingly looking for an Ecosystem strategy
27-01-2021 | treasuryXL | Enigma Consulting | Paul Jans
Banks are increasingly developing an ecosystem strategy to realize competitive advantages. They use partners, software suppliers and BPO providers and link plug-and-play solutions.
"These ecosystems are the foundation of their changing business model ('open banking') and facilitate innovation. The basis for this development is a stable core banking and payment infrastructure that does not require all means in terms of budgets and resources, "says Paul Jans, Managing Director at Enigma Consulting. The article continues in Dutch…

Hij vervolgt: "In onze gesprekken met klanten is dat de belangrijkste motivatie om tot outsourcing van deze non concurrentiele diensten over te gaan." Jans verwijst in dat kader naar onderzoek van PwC, waaruit blijkt dat "de belangrijkste strategische reden voor banken om samen te werken met derde partijen is om het productaanbod van de bank te verbeteren (juli 2020)."
"De belangrijkste strategische reden voor banken om samen te werken met derde partijen is om het productaanbod van de bank te verbeteren."
– Paul Jans, Enigma Consulting
Het streven naar meer samenwerking (met Fintechs) wordt mogelijk gedreven door een aantal ontwikkelingen, legt Jans uit.
Om te beginnen reageren FinTechs snel door gebruik te maken van technologische ontwikkelingen, snelle besluitvorming en de toegang tot investeringskapitaal. Jans: "Ze zijn wendbaar en kunnen snel nieuwe diensten aanbieden die aansluiten bij het veranderende gedrag van de klanten."
Ook versnelt nieuwe wet- en regelgeving de ontwikkeling dat innovatieve partijen de klantinteractie overnemen en de banken naar de achtergrond drukken. De toegang tot rekening gegevens van derde partijen op basis van de PSD 2 wetgeving lijkt een eerste stap in een ontwikkeling waar banken de directe klantinteractie steeds meer kunnen verliezen aan derde partijen. "Succesvolle banken concurreren niet met deze derde partijen maar via hun ecosysteem strategie maken ze deze FinTechs onderdeel van hun businessmodel", aldus Jans.
Verder ondersteunen technologische ontwikkelingen de nieuwe businessmodellen. "Het koppelen van innovatieve Fintech oplossingen via een integratie laag (API's) maakt het mogelijk dat banken beter blijven voldoen aan de huidige hoge klantverwachtingen", legt Jans uit.
"Samenwerking, outsourcing en partnering met een open ecosysteem lijkt de toekomst voor de bancaire core banking infrastructuur"
Tot slot wijst de Enigma Consulting managing director erop dat het bedrijfsmodel van banken onder druk staat. "We zien verdergaande schaalgrootte, digitalisering en consolidatie of samenwerking. Het afgelopen jaar zien we dit in internationaal en ook in de Nederlandse markt hebben we een aantal voorbeelden gezien (Van Lanschot Kempen met Hof Hoorneman Bankiers, Insingergilissen met Quintet)."
"In gesprekken met onze bancaire klanten naar aanleiding van onze outsourcing survey komt duidelijk naar voren dat de banken te weinig focus kunnen onderhouden op al deze ontwikkelingen. Wet- en regelgeving, verplichtende veranderingen zoals de SEPA rulebooks, Swift changes of zoals bijvoorbeeld de vervanging van benchmarks voor rentetarieven (IBOR) eisen alle aandacht op", geeft Jans aan.
Om de nieuwe uitdagingen toch het hoofd te bieden, zo legt hij uit, zoeken de banken naar een oplossing met de volgende kenmerken:
Nieuwe bancaire architectuur die flexibel is
Geen zorgen over backoffice onderhoud en noodzakelijke aanpassingen
Ontzorging en implementatie van wet- en regelgeving
Architectuur die het mogelijk maakt makkelijk te koppelen aan nieuwe oplossingen en de mogelijkheid te switchen
Een integratie laag (de API-infrastructuur) die zowel integratie met het ecosysteem, de integratie met interne systemen als de klant interactie ondersteunt en faciliteert. Dit maakt een optimale en flexibele customer journey mogelijk
Jans vat samen: "Modernisering van de core banking omgeving om gegevensuitwisseling te vergemakkelijken en flexibiliteit te bieden is de oplossing om nu en in de toekomst alle bovenstaande uitdagingen het hoofd te bieden. Samenwerking, outsourcing en partnering met een open ecosysteem lijkt de toekomst voor de bancaire core banking infrastructuur. De huidige stand van de techniek maakt dit mogelijk."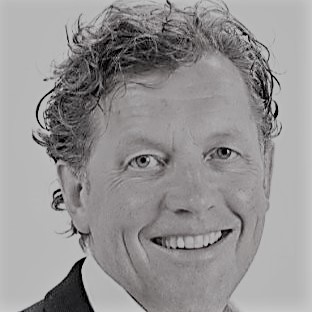 Managing Director at Enigma Consulting


https://treasuryxl.com/wp-content/uploads/2021/01/jan-antonin-kolar-vLxXvapupqI-unsplash-scaled.jpg
1920
2560
treasuryXL
https://treasuryxl.com/wp-content/uploads/2018/07/treasuryXL-logo-300x56.png
treasuryXL
2021-01-27 07:00:17
2021-01-25 16:46:26
Banks are increasingly looking for an Ecosystem strategy