Bankensurvey: (klein)banken willen samenwerken op één platform (Dutch Item)
29-03-2021 | treasuryXL | Enigma Consulting |
Enigma Consulting heeft in 2020 rondom het thema outsourcing een survey afgenomen onder vijftien in Nederland gevestigde klein- en middelgrote banken. Het betreft wholesale- en retailbanken, private banken en spaarbanken. De resultaten staan gepubliceerd in het rapport outsourcing.



Transitie vraagt om investeringen in infrastructuur
Door ontwikkelingen, zoals wet- en regelgeving, Instant Payments, Open Banking, en de toenemende concurrentie van fintech's, bigtech's en challengerbanken, maakt de bankensector een enorme transformatie door. Dit vereist een voortdurende investering in de bancaire infrastructuur.
Het bedrijfsmodel van banken staat zwaar onder druk. Zeker de klein en middelgrote banken zijn op zoek naar kostenverlaging en consolidatie. Door samen te werken kunnen banken een kostenbesparingen realiseren en de continue verandering het hoofd bieden. De resultaten van de survey laten zien dat banken outsourcing zeker als oplossingsrichting onderkennen:
Outsourcing leidt tot de mogelijkheid om samen te werken en het creëren van partnerships. Niet alleen met solution providers, maar ook met gelijkgestemde banken. Met als doel samen te werken aan een standaard infrastructuur waar meerdere partijen gebruik van kunnen maken. De aangesloten partijen op het platform dragen gezamenlijk bij aan de markt gedreven ontwikkelingen.

In een wereld waarin klanten steeds meer verwachten van de digitale services van hun bank, is het noodzakelijk voor kleine en middelgrote banken om mee te gaan met de enorme transformatie die de bankensector ondergaat. Klanten verwachten namelijk hetzelfde niveau van digitalisering als dat zij in het dagelijks leven ervaren. Het gemak en de snelheid waarmee eten online besteld kan worden, moet ook in de bancaire dienstverlening als standaard gelden.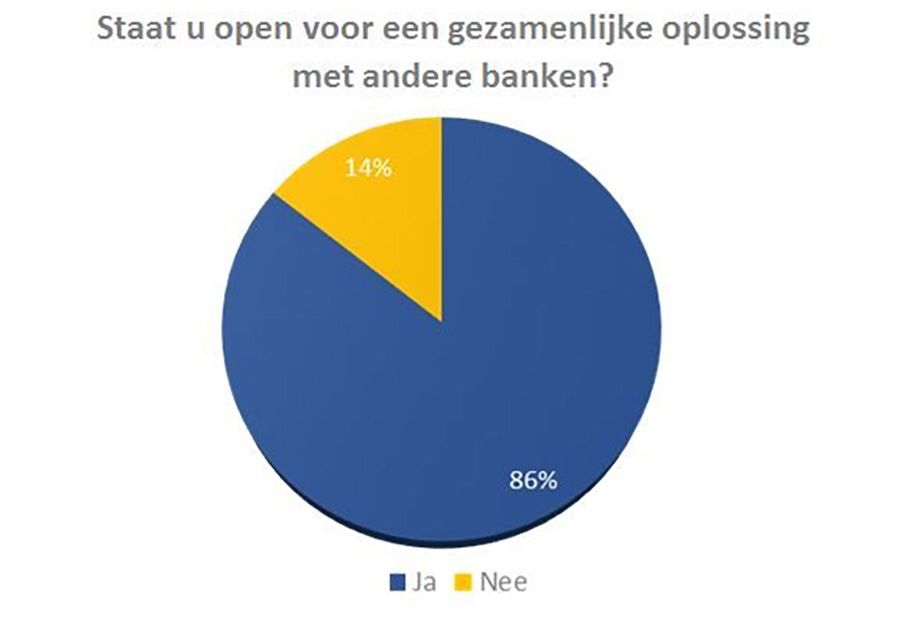 Klantervaring centraal
Outsourcing kan deze klantverwachting vervullen. Door ontzorging via outsourcing kan de focus gericht worden op specifieke klantdiensten of integratie met diensten van derde partijen. De klantervaring komt op deze manier centraal te staan. Een mindset die voor kleine banken misschien wel noodzakelijk is om te overleven.
Ondanks de voordelen van outsourcing worden ook een aantal nadelen genoemd. Bijna alle banken geven aan dat ze bang zijn om controle te verliezen door de grote afhankelijkheid die ontstaat door outsourcing. Als bank ben je aangewezen op de roadmap van de solution provider. Daar staat tegenover dat door gezamenlijk op te trekken in partnership met een provider er juist grotere invloed kan worden uitgeoefend.
Banken eisen vaak specifieke aanpassingen in hun core banking en betalingsinfrastructuur. Als gevolg hiervan ontstaat er een wildgroei van aanpassingen op 'standaard' core-banking producten. Zo lang banken dit blijven doen, is er geen ruimte voor gezamenlijke productontwikkeling en zal onderhoud intensief zijn en hoge kosten met zich meebrengen. Juist een gezamenlijke ontwikkeling kan er voor zorgen dat er één standaard oplossing komt voor de Nederlandse markt.
Minder flexibel
Ook geven banken aan minder flexibel te zijn wanneer ze hun core-banking outsourcen. Bij veranderingen in de organisatiestructuur of ontwikkelingen in de bankensector kan er niet meer geschakeld worden naar andere of betere software. Daartegenover staat dat een bank ook nu voor core-banking een lange termijn visie hanteert. Een systeem wordt geselecteerd om een decennium, en waarschijnlijk langer, mee te gaan. Daarom is het van groot belang om een toekomst vaste (modulaire) oplossing te kiezen. Sterker nog: banken kunnen hier beter kiezen voor een aanbieder die zich opstelt als partner, die proactief de ontwikkelingen volgt in plaats van louter een leverancier te kiezen.
"Samenwerking, outsourcing en partnering op een modulair core-banking platform lijkt de toekomst voor banken"




Veel banken ervaren dezelfde veranderingen in de markt. Iedere bank analyseert de impact van deze veranderingen individueel. Ook banken met verschillende core-banking systemen kunnen gezamenlijk deze analyse fase doorlopen. Op deze manier komen banken meer met elkaar in contact. Het gemeenschappelijk analyseren van de impact van een verandering is het spreekwoordelijke 'low hanging fruit', als eerste stap richting samenwerking binnen het core-banking domein. Een volgende stap is het collectief ontwikkelen en gebruiken van generieke core-banking producten, maar de survey wijst ook uit dat banken willen samenwerken bij CCD en AML, reconciliatie en de Sparen administratie.
Het vervangen van een standaard core banking systeem vergt een serieuze investering en commitment. Een gezamenlijk core-banking landschap moet zodanig worden ingericht dat modulaire producten kunnen worden aangesloten en banken makkelijk kunnen instappen met een deel van hun infrastructuur.
Samenvattend
Samenwerking, outsourcing en partnering op een modulair core-banking platform lijkt de toekomst voor banken. Dit wordt door de huidige stand van de technologie meer dan mogelijk gemaakt. Dit betekent wel een paradigma verandering bij zowel banken als leveranciers. Om gezamenlijk tot een oplossing te komen moeten alle partijen zich er bewust van zijn dat langdurig commitment en een lange termijn visie vereist zijn.
Voor een totaaloverzicht van de uitkomsten, download de bankensurvey hier.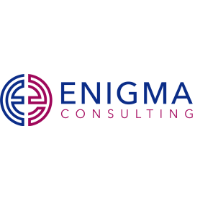 https://treasuryxl.com/wp-content/uploads/2021/03/kai-pilger-cBsGDi2mQ7c-unsplash-scaled.jpg
1707
2560
treasuryXL
https://treasuryxl.com/wp-content/uploads/2018/07/treasuryXL-logo-300x56.png
treasuryXL
2021-03-29 07:00:10
2021-03-26 14:32:14
Bankensurvey: (klein)banken willen samenwerken op één platform (Dutch Item)