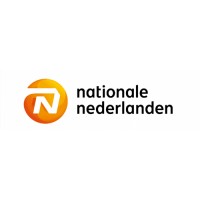 Den Haag – Fulltime
Houd je van een dynamische omgeving waarin je mee helpt de ALM functie van onze groeiende bank te versterken. Reageer dan snel. Je kunt met jouw expertise het verschil maken. Het salaris ligt tussen de €4.206,69 en €6.009,56 per maand o.b.v. 36 uur.
Jouw impact als ALM Risk Analist bij NN
Ons team ALM Risk is verantwoordelijk voor alles wat te maken heeft met aan Asset Liability Management (ALM) gerelateerde risico's. Onze adviezen en controles met betrekking tot de meting en sturing van het rente- en liquiditeitsrisico van NN Bank zijn spot-on. We dragen bij aan de ontwikkeling van het beleid van Risk Management. Tegelijk zijn we hands-on bezig met bijvoorbeeld het ontwikkelen, verbeteren en automatiseren van onze modellen en methoden. We hebben een bewakende functie, waarbij we met veel afdelingen samenwerken. Product Management vraagt ons om hen te adviseren over onze producten en we leveren Finance input voor o.a. de DNB rapportages. We sparren met Balance Sheet Management en Treasury over de sturing van het rente- en liquiditeitsrisico en controleren hen hierop. Of het nou om gevraagd of ongevraagd advies gaat: we brengen uiteindelijk altijd verslag uit aan het Asset Liability Committee (ALCO). Hiernaast hebben wij intensief contact met het scrumteam dat zich bezig houdt met de implementatie van onze modellen in ons ALM systeem en de automatisering van onze processen.
Wat je gaat doen
Als specialist in jouw vakgebied bereik je graag mooie resultaten. Wat denk je van:
Optimale risicobewaking met de vele kennis die wij samen in huis hebben
Creatie van bewustzijn binnen NN Bank, door de complexe materie tot de kern terug te brengen en uit te dragen
Met wie je werkt
Ons relatief kleine team is tien man sterk, bestaande uit Risk Analisten, de Product Owner van ons ALM systeem en Manager. Naast het samenwerken met de vele andere afdelingen, werken wij ook als team nauw samen. Hierbij ligt de focus altijd op het realiseren van onze doelen. We zijn een hecht team van juniors, mediors en seniors. Jouw innovatieve ideeën zijn meer dan welkom: hiermee kan jij het verschil maken in onze organisatie. We helpen elkaar graag en sparren regelmatig over wat ons bezighoudt. Zo nu en dan gaan we samen de kroeg in voor een borrel, om zo ook de informele teamspirit te bewaken.
Wat je meebrengt
Je hebt een kwantitatief wo-diploma, bijv. Econometrie
Je hebt ca >2 jaar ervaring met ALM gerelateerde risico's
Ervaring met rente- en liquiditeitsrisico bij een Retailbank is een plus
Blijf je ontwikkelen
Wij vinden het belangrijk dat jij je kunt blijven ontwikkelen. We geven je de ruimte en het vertrouwen om te groeien in je carrière en als mens. Wij helpen je hierbij met:
Volop training- en opleidingsmogelijkheden in ons Learning & Development Centre
Een groot (internationaal) netwerk van collega's die graag hun kennis met je delen
De autonomie om je eigen ontwikkelroute te bepalen
Over NN
Wij helpen mensen zorgen voor wat zij echt belangrijk vinden. De wereld waarin we leven mag dan veranderen, wat er echt toe doet voor mensen, blijft hetzelfde. Familie, vrienden, liefde, gezondheid, thuis en werk natuurlijk ook. Met jouw inzet maken we onze dienstverlening persoonlijker en relevanter. Zo kunnen we als organisatie echt het verschil maken vanuit al onze merken: Nationale-Nederlanden, NN Investment Partners, ABN AMRO Verzekeringen, Movir, AZL, BeFrank, Zicht en OHRA.
Arbeidsvoorwaarden die bij jou passen
Jij bent meer dan alleen een collega en dat snappen we bij NN heel goed. Je hebt verschillende rollen in het leven en daar horen keuzes bij. Wij stellen jou in staat arbeidsvoorwaarden te kiezen die voor jou belangrijk zijn en aansluiten bij jouw privésituatie. Denk aan het bijkopen van vakantiedagen, of flexibele werktijden. Je vakantiegeld en 13de maand ontvang je maandelijks bij je salaris, daar hoef je niet op te wachten.
Vanwege het coronavirus werken alle NN collega's op dit moment volledig digitaal en vanuit huis. Het is op dit moment ook nog niet duidelijk wanneer we weer op kantoor kunnen werken. De officiële standplaats voor deze functie is Den Haag.
Word jij onze nieuwe collega?
Ben jij enthousiast over deze vacature en denk je dat je goed past in het team en bij NN? Dan nodigen wij je uit om te solliciteren. Wij zijn erg benieuwd naar wie jij bent, wat jou beweegt en wat jij kunt bijdragen in deze functie bij NN.
Solliciteer direct!
Heb je nog vragen over de vacature of de procedure? Bel of stel je vraag via WhatsApp aan Monique Gerritsma (Manager ALM Risk) via 06-30570731 of aan Yasmine Korving (Recruiter) via 06-55196409.
https://treasuryxl.com/wp-content/uploads/2016/04/Logo-Nationale-Nederlanden-500x500-e1468925605807.jpg
200
200
treasuryXL
https://treasuryxl.com/wp-content/uploads/2018/07/treasuryXL-logo-300x56.png
treasuryXL
2021-05-04 12:57:48
2021-05-04 12:57:48
ALM Risk Analist @ Nationale Nederlanden