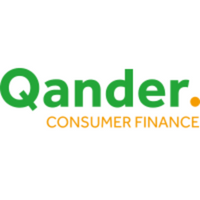 's Hertogenbosch – 32-40 uur
Als Accounting & Treasury Specialist houd je je bezig met het coördineren, bewaken en uitvoeren van het Finance & Treasury beleid. Je stelt rapportages op, analyseert en deelt deze met belanghebbenden. Je bent aanspreekpunt binnen Qander voor de verschillende jaarrekeningen en geeft gevraagd en ongevraagd advies met betrekking tot jouw vakgebied. Je schrijft beleidsstukken en kunt de jaarrekeningen verantwoorden. Je hebt hiervoor veelvuldig contact met in- en externe partijen waaronder accountants en banken. Je volgt relevante wijzigingen in wet- en regelgeving.
Naast het uitvoeren van Finance werkzaamheden zoals het uitvoeren van het jaarwerk en de verantwoording daarvan, ben jij onze specialist in securitisatie, funding en hedging. Periodiek werk je in projectvorm aan bijvoorbeeld herfinancieringstrajecten en kan je functioneel projectleden aansturen. Daarnaast ben je ook thuis in (krediet)risico analyses en voorzieningenmodellen. Je rapporteert aan de Manager Compliance & Risk Control en daarnaast functioneel aan de Chief Financial Officer.
Heb je nog geen kennis gemaakt met alle werkgebieden, neem dan even contact met ons op, dan kunnen we samen kijken of er toch een match is!
Wij bieden
Marktconform salaris, afhankelijk van ervaring en opleiding.
Vaste 13de maand.
8% vakantiegeld.
Premievrij pensioen.
Bonus van max. 8% van het bruto jaarsalaris bij behalen organisatie- en persoonlijke doelen.
Mogelijkheid om deels thuis te werken.
Minimaal 29 vakantiedagen op fulltime basis.
Reiskostenvergoeding van 0,19 euro per km met een maximum van 40 km reisafstand. Reizen met het openbaar vervoer wordt volledig vergoed.
Diverse collectiviteitskortingen voor verzekeringen.
Mogelijkheid voor cursussen en opleidingen.
Je werktijden kunnen in overleg flexibel worden ingericht tussen 7.30 – 18.00 uur.
Wat vragen wij van jou?
Je beschikt over een afgeronde HBO / WO opleiding (Finance / Economie / Accountancy).
De titel Register Accountant en/of een treasury opleiding is een pré.
Je hebt minimaal 5 jaar relevante werkervaring, bij voorkeur in een accountancy omgeving.
Je bent analytisch en doorziet de samenhang van het werk met andere processen (securitisatie, treasury, business control).
Je hebt kennis van complexe accounting vraagstukken en relevante verslagleggingsstandaarden waaronder IFRS.
Je hebt kennis van (de werking) van financiële markten, (hedging) instrumenten en diensten.
Je bent communicatief vaardig en beschikt over adviesvaardigheden.
Heb je nog geen kennis gemaakt met alle werkgebieden, neem dan even contact met ons op, dan kunnen we samen kijken of er toch een match is!
Wie is Qander?
Qander is de grootste bankonafhankelijke kredietverstrekker van Nederland. Met meer dan 25 jaar ervaring bieden wij vanuit 's-Hertogenbosch verschillende soorten financieringen aan onze klanten. Qander is een energiek, informeel en laagdrempelig bedrijf gericht op het zo efficiënt mogelijk ondersteunen van onze klanten en partners. Daarom investeren wij voortdurend in onze medewerkers en werken aan het ontwikkelen van innovatieve financiële oplossingen. Wij vinden het belangrijk dat consumenten verstandig lenen met bestendige financiële producten die passen bij de klantsituatie. Zorgplicht voor onze klanten is een belangrijk uitgangspunt in onze producten en dienstverlening. Wij vinden het belangrijk te werken volgens de gedragscodes, richtlijnen en normen van de Vereniging van Financieringsondernemingen in Nederland. Qander heeft een vergunning van de Autoriteit Financiële Markten.
Interesse?
Wij ontvangen graag je CV op [email protected] Binnen 2 werkdagen ontvang je een reactie.
Vragen?
Meer informatie over arbeidsvoorwaarden bij Qander, vind je op de website www.qander.nl/zakelijk/vacatures. Voor vragen neem je contact op met Saskia Verharen op 06 – 44976771.
https://treasuryxl.com/wp-content/uploads/2022/05/Qander.png
200
200
treasuryXL
https://treasuryxl.com/wp-content/uploads/2018/07/treasuryXL-logo-300x56.png
treasuryXL
2022-05-12 13:29:28
2022-05-19 13:28:05
Accounting & Treasury Specialist (32-40 uur) @ Qander