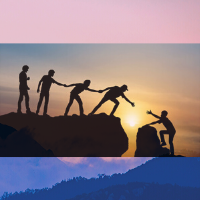 07-04-2020 | by Rowan Hermes | Ilfa Group | Symbid
Often a crisis surprises you. Even if there are signs of an upcoming crisis, you cannot always prevent it. It is important how you deal with a crisis situation. Leadership is key to find proper solutions for the situation. How does a good leader act best in times of crisis? Ilfa is sharing 8 tips for good leadership.
Blog is in Dutch language:
Een crisis kan heel acuut opkomen of geleidelijk aan ontstaan. Denk aan het plotseling breken van een belangrijke machine of opdrachten die langdurig uitblijven door het coronavirus. Zodra je de crisis niet meer kunt voorkomen, moet je besluiten hoe je met de situatie omgaat.
1.       Blijf kalm
Het klinkt heel logisch, maar toch is het vaak lastig om rustig te blijven in een crisissituatie. Wees een voorbeeld voor je team door de situatie rustig te bekijken en op te delen in behapbare stukken. Begin met het (online) bijeenbrengen van de juiste mensen en geef iedereen een (kleine) taak. Dit geeft richting en biedt houvast. Als de eerste taken gedaan zijn, kom je weer bijeen en pak je het volgende deel van het probleem op. Handel daarbij snel, maar niet overhaast.
2.       Zorg voor een duidelijke koers en blijf flexibel
Zorg dat er een duidelijk plan ligt en dat de gezette koers gevolgd wordt. Regelmaat geeft in crisistijd houvast, maar wees niet bang om bij te sturen. Je plan staat niet in steen geschreven en kan veranderen door nieuwe informatie. Probeer flexibel te zijn, maar ga vooral geen grote sprongen maken. Je hebt een doel en moet in die richting blijven werken.
3.       Heb realistische verwachting
Iedereen wil dat een crisissituatie zo snel mogelijk opgelost wordt, maar dat is niet altijd mogelijk. Breng eerst de omvang van het probleem in kaart en stel tussendoelen op. Denk na over nadelen en bedreigingen, maar probeer ook positief te blijven en kansen te zoeken. Communiceer ook op een heldere manier naar je team. Zo draag je bij aan het begrip van de situatie. Maak mensen niet bang, maar laat de ernst van de situatie doordringen.
4.       Kijk naar wat je in de hand hebt
Het is een natuurlijke reactie om je te richten op de problemen, maar deze heb je niet zelf in de hand. Richt je niet op zaken buiten je invloedssfeer, maar richt je energie en creativiteit juist op het vinden van oplossingen. Je weet wat je eigen talenten en de talenten van je team zijn. Zet deze in en bedenk samen oplossingen.
5.       Kies een passende strategie
De tips en voorbeelden van succesvolle leiders vliegen je om de oren, maar kopieer niet zomaar een andere leider of ondernemer. Gebruik input van anderen om een plan op te stellen en een stijl te kiezen die bij jou en je team passen.
6.       Kom afspraken na
In crisistijd worden vaak toezeggingen gedaan voor verbetering in de toekomst. Zorg dat je elke toezegging nakomt. Je wordt er keihard op afgerekend als je deze beloftes verbreekt.
7.       Zorg goed voor jezelf
Een leider moet er staan in crisistijden. Dit betekent niet dat je jezelf weg moet cijferen. Het is juist belangrijk om goed voor jezelf te zorgen. Eet goed, slaap voldoende en blijf actief. Door mentaal en fysiek sterk te blijven, kun je optimaal presteren in moeilijke tijden.
8.       Zorg goed voor je team
Een crisis zorgt voor veel angst en twijfels. Erken deze gevoelens van je team, het is een heel normale reactie. Zorg dat je duidelijk en eerlijk over de situatie bent, maar ook dat je met je team samen kijkt naar de mogelijkheden en kansen. Je moet samen door de crisis heen komen. Regelmatig communiceren is erg belangrijk. Dit hoeft niet per se in persoon, maar kan ook in een video- of telefoongesprek.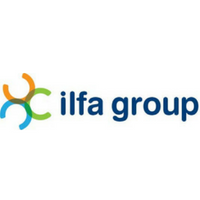 https://treasuryxl.com/wp-content/uploads/2020/04/Ontwerp-zonder-titel-25.png
200
200
treasuryXL
https://treasuryxl.com/wp-content/uploads/2018/07/treasuryXL-logo-300x56.png
treasuryXL
2020-04-07 07:00:13
2020-05-01 17:55:50
8 tips for leadership in times of crisis