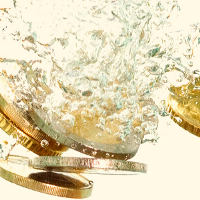 30-03-2020 | by Rowan Hermes | Jean Pierre Renard | Ilfa Group | SmartFunding
Liquidity management is simply the systematic management of money that enters and exits your company. You systematically look ahead to your cash balance. For many companies it is an integral part of their business operations, but how do you ensure that you manage your liquidity as well as possible? In this blog, in collaboration with Jean Pierre Renard, associate partner at Ilfa, they provide 6 tips for managing your liquidity.
Blog is in Dutch language:
De coronacrisis heeft grote invloed op ons dagelijks leven. Zowel zakelijk als privé zal er de komende periode een hoop veranderen. Opdrachten en afspraken worden afgezegd, klanten kunnen niet (op tijd) betalen en in- en verkoop verloopt moeizaam. Het is als mkb'er nu meer dan ooit belangrijk om te weten hoe je bedrijf er de komende maanden voorstaat. Liquiditeitsproblemen komen echter ook voor bij bedrijven die juist snel groeien. Ondanks groei en winsten kan je liquiditeit een probleem zijn, omdat veel geld vastzit in debiteuren en voorraden. Het is belangrijk dat je een duidelijk financieel overzicht hebt. In goede tijden helpt dit je verstandig om te gaan met je geld en in onzekere en slechte tijden weet je waar je aan toe bent en waar je bij moet sturen.
Zorg voor een goede liquiditeitsbegroting 
Stel een liquiditeitsbegroting op waarin je de standaardpatronen van je cashflowverloop verwerkt. Laat je niet leiden door je banksaldo, deze mist toekomstige kasstromen, of je jaarcijfers, deze zijn sowieso verouderd. Focus op je huidige en toekomstige liquiditeitsbegroting om de positie van je bedrijf in de komende maanden in de gaten te houden en snel in te kunnen spelen op de actualiteiten.
Gebruik software om inzicht te krijgen in je liquiditeit 
Je kunt je liquiditeit dagelijks inzichtelijk maken met behulp van software. SmartFunding en Ilfa bieden SmartCash aan, een cloudoplossing die kasstromen inzichtelijk maakt. Op basis van bankmutaties krijg je in een oogopslag inzicht in je huidige financiële situatie, waardoor je direct kunt bijsturen op verwachtte liquiditeitsproblemen en tijdig werkkapitaal kunt aanvragen om dit op te vangen.
Factureer snel en volgens een duidelijk plan 
Zorg dat je betalingscondities duidelijk gecommuniceerd worden naar je klant en volg deze ook op wanneer de klant niet betaald. Zeker in deze onzekere tijden is het belangrijk om te waken voor oplopende debiteurentermijnen. Een goed (geautomatiseerd) systeem van herinneringen zorgt dat de klant de betaling niet uit het oog verliest. Houd de klant geen hand boven het hoofd. Je loopt het risico daardoor zelf in de problemen te komen. Je kunt klanten ook aansporen op tijd te betalen door een korting te geven bij een snelle betaling. Factureer daarnaast regelmatig. Bij dagelijkse facturering krijg je gemiddeld twee weken eerder je geld dan bij maandelijkse facturering.
Manage crediteuren  
Als je problemen hebt met het betalen van je crediteuren moet je eerst kritisch kijken waar je kunt besparen. Annuleer overbodige abonnementen of kies een goedkoper alternatief. Plan daarnaast betalingen indien nodig in op de laatste dag van de betalingstermijn. Neem, als dat niet voldoende is, op tijd contact op met de leverancier. Neem zelf het initiatief, houd contact en maak een nieuwe betalingsafspraak.
Houd contact met financiers 
Neem tijdig contact op met je financier(s) als uit de liquiditeitsbegroting blijkt dat je cashflow niet voldoende is om aan je betalingsverplichtingen te voldoen. Maak afspraken over het eventueel uitstellen van aflossingen. Denk daarnaast na over het afsluiten van een (korte termijn) financiering en mogelijk ook aan alternatieve financieringen. Voorbeelden zijn het leasen van machines in plaats van kopen of het verkopen van onroerend goed en dit terug huren.
Verreken banksaldi 
Verzamel dagelijks, of toch tenminste wekelijks, informatie over je bankstanden en verreken positieve en negatieve saldi. In tijden van negatieve rente bespaar je zo dubbele kosten. Verdeel in het verlengde hiervan eventueel positieve saldi over diverse banken zodat je maximaal gebruik kunt maken van het depositogarantiestelsel.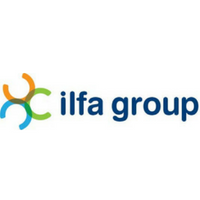 https://treasuryxl.com/wp-content/uploads/2020/03/money-liq.png
200
200
treasuryXL
https://treasuryxl.com/wp-content/uploads/2018/07/treasuryXL-logo-300x56.png
treasuryXL
2020-03-30 07:00:08
2020-04-17 14:45:37
6 tips to manage your liquidity